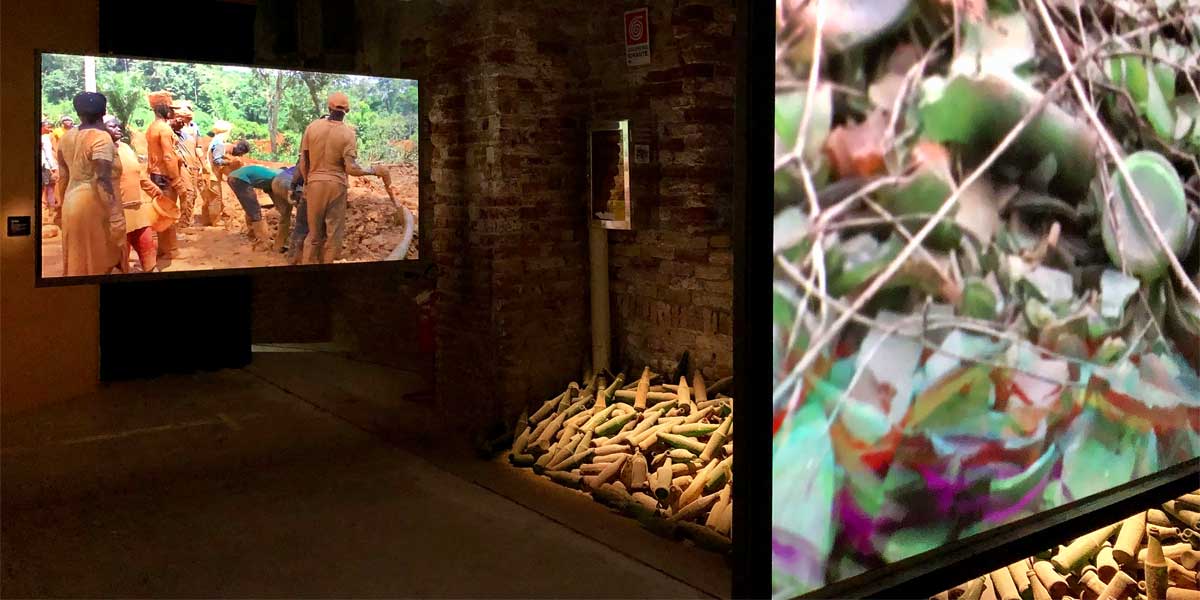 'Glass Factory II' series from the 'Ghana Freedom' exhibition at the Venice Biennale

2019

. Image Credit: Selasi Awusi Sosu
"GLASS FACTORY II" (2019)
The "Glass factory II" series (2019) was created for the first Ghanaian pavilion in Venice titled "Ghana Freedom" (2019). The piece is an installation made up of a three channel black and white and colour video, stereo sound and a heap of over 20 years old dust laden glass bottles meant for recycling at the Aboso glass factory in Ghana. The titles of the videos are "Factory tour" (5'33), "PG Tango (GGG)" (7'08) and "S.I.L.I.C.A." (10'10).
The piece was created to engage with some of the issues surrounding lost industry: environmental, socio-economic, partisan and geo-political and developmental issues. Subtly, the piece also brings to the fore a seemingly hidden aspect of post-colonial Ghanaian developmental history especially at a time when there teeming unemployed youth seen street hawking in many of the regional capital cities in Ghana.
The "Glass factory II" is to further explore the glass factory and its significance in Ghana's struggle for economic independence at that time and today. Being the sole glass manufactory facility in Ghana at the time, it was poised to feed the architecture, automobile, pharmaceutical and beverage industries. Currently, the glass factory is shutdown awaiting a revival hopefully through an investor.
The "Factory tour" video is a black and white soundless video that uses the camera to explore the premises of the defunct glass factory in the hope of learning from the factory, picking up the pieces and discovering the ghosts and traces that linger on. (

Link

)
"PG Tango (GGG)" is also a soundless video. A dance of plastic and glass images in beautiful kaleidoscopic colours that are sometimes vibrant and exciting or cool and calming, mystic and plain. (

Link

)

ABOUT THE ARTIST
Selasi Awusi Sosu is an internationally recognized Ghanaian contemporary artist and art educator at the Department of Art Education, University of Education Winneba. She is also a member of the blaxTARLINES collective and the EVC project. (Link)
---
MAKING OF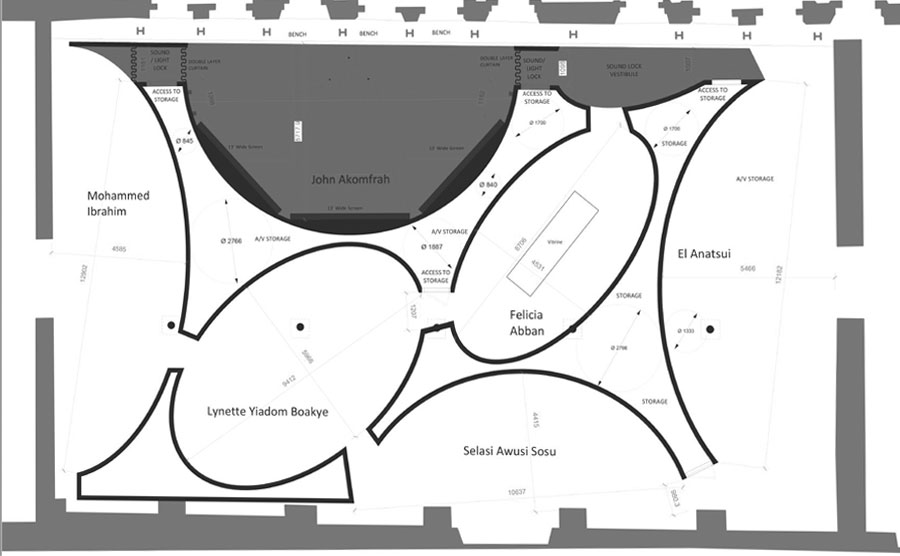 ---
THE GHANAIAN PAVILION



at the Venice Biennale 2019 presenting Ibrahim Mahama (top left), John Akomfrah (top centre), Felicia Abbam (top right); Lynette Yiadom-Boakye (centre left), El Anatsui (centre right); and Selasi Awusi Sosu (bottom centre)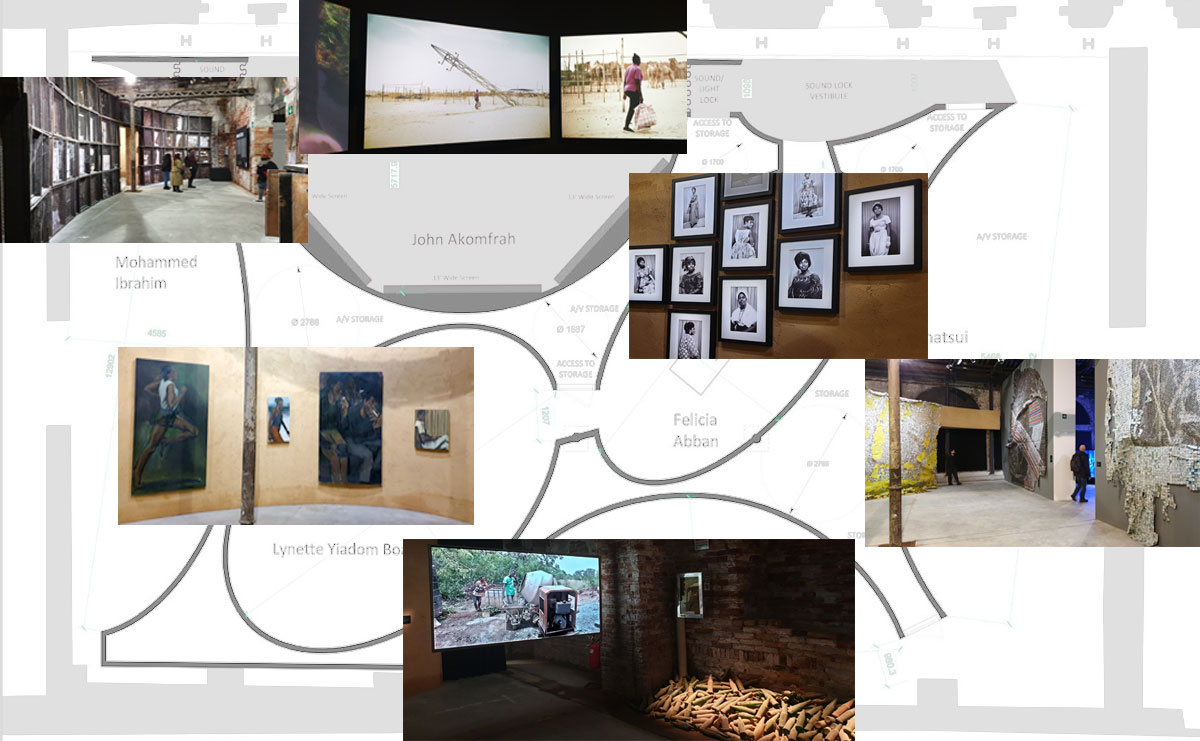 Discussions of the Ghana Pavilion in the OBJECTS section
Red Ghanaian Soil by Natalie Göltenboth (Link)
In Praise of 'Ghana Freedom' by Kwasi Ohene-Ayeh (

Link

)