Collections, Collisions, Connections: The story of the three C's
| | |
| --- | --- |
| | This contribution is part of the gallery |
Since the unfortunate and untimely death of my dear mother in 2012, I have found myself on a number of occasions, pondering about the thin line between life and death. As an artist, the fantasy coffins of internationally renowned artists like Kane Kwei and Paa Joe have fascinated my students and I in Ghana, and have been the reason for class excursions from Winneba to Accra.
Seeing the "Nike Coffin" in the Museum Fünf Kontinente in Munich brought many worlds together in my mind! Ghana, Germany (and their cultures of preservation); life, death (and rituals of celebrating them). The paradoxes that are embedded in all of this leaped at me as I beheld the fantasy "Nike Coffin" made by renowned Ghanaian artist Paa Joe on European soil. The daughter of a disciplinarian head teacher and a teacher herself, my late mother's simple oak coffin contrasts Paa Joe´s exaggerated "Nike Coffin". Yet, they're both united by the eternal fact of death.
I recollect the extraordinary encounter of Dr. Stefan Eisenhofer as he was in Nigeria, genuinely collecting African art to educate the world! As Dr. Eisenhofer explained, it was a near-death personal experience in the line of duty, which thankfully later on culminated in a "friendly" and calming exchange with his captor on the subject of soccer and later on, art.
So, Ghana, Germany, soccer, art, life and death and more, were all mashed up in my mind on my first visit to the home town of the famous Bayern Munich soccer team, on an "Exploring Visual Cultures" project trip for art education.
Selasi Awusi Sosu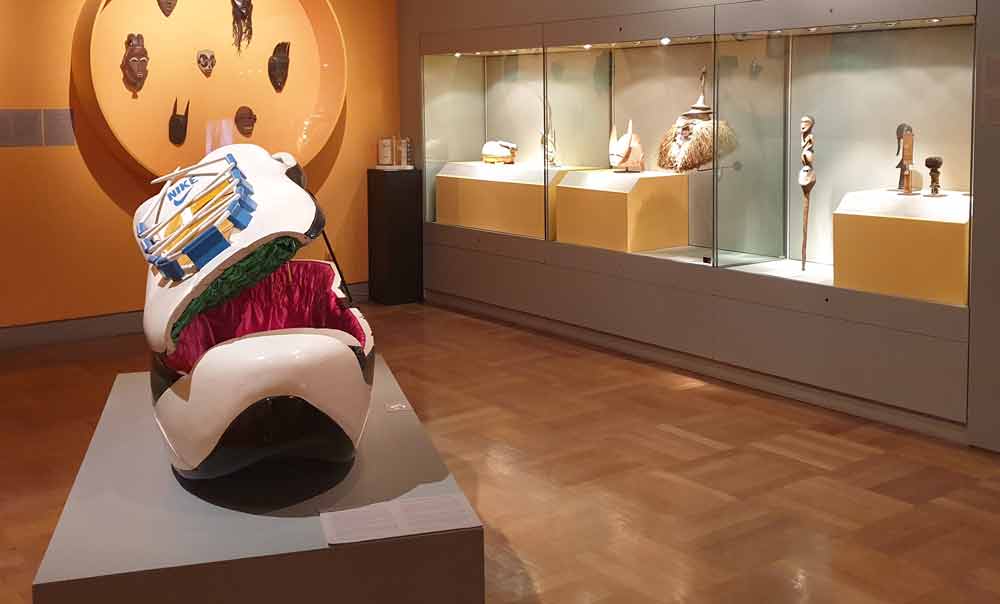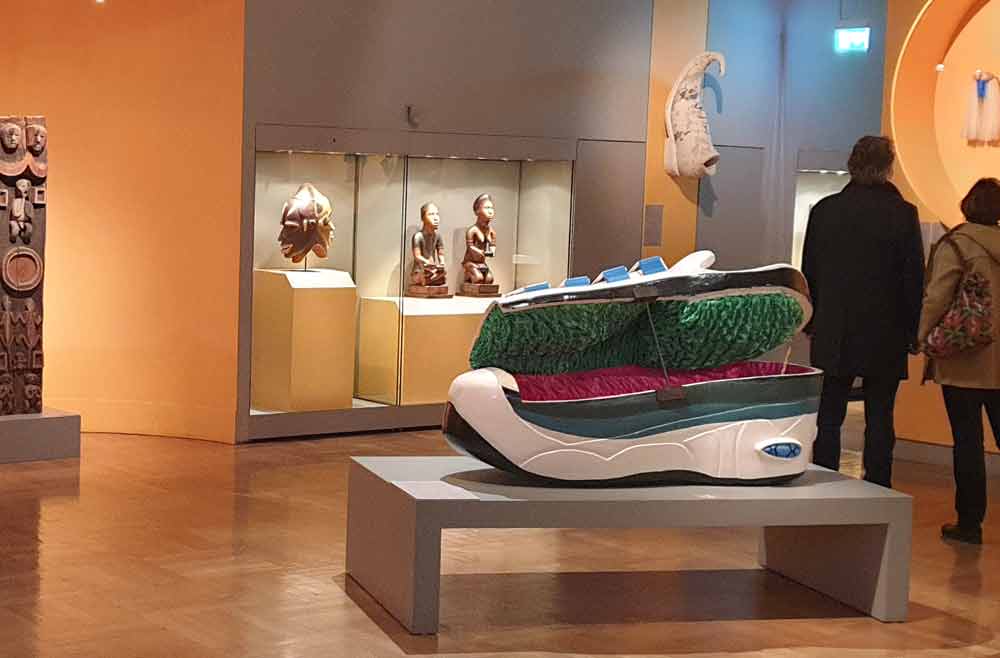 published January 2021