Two Statues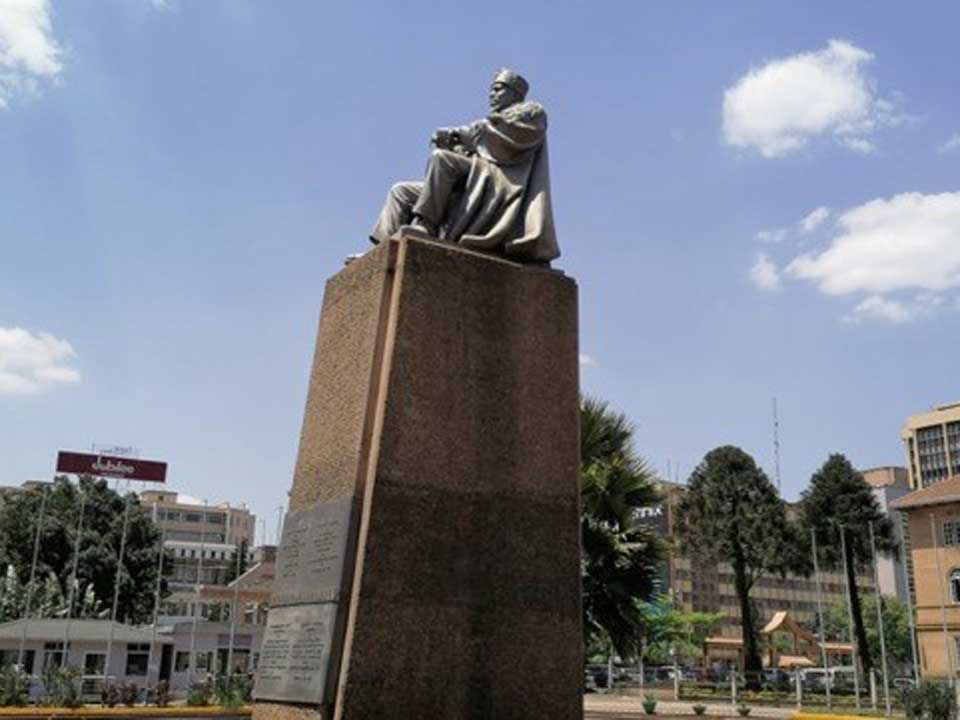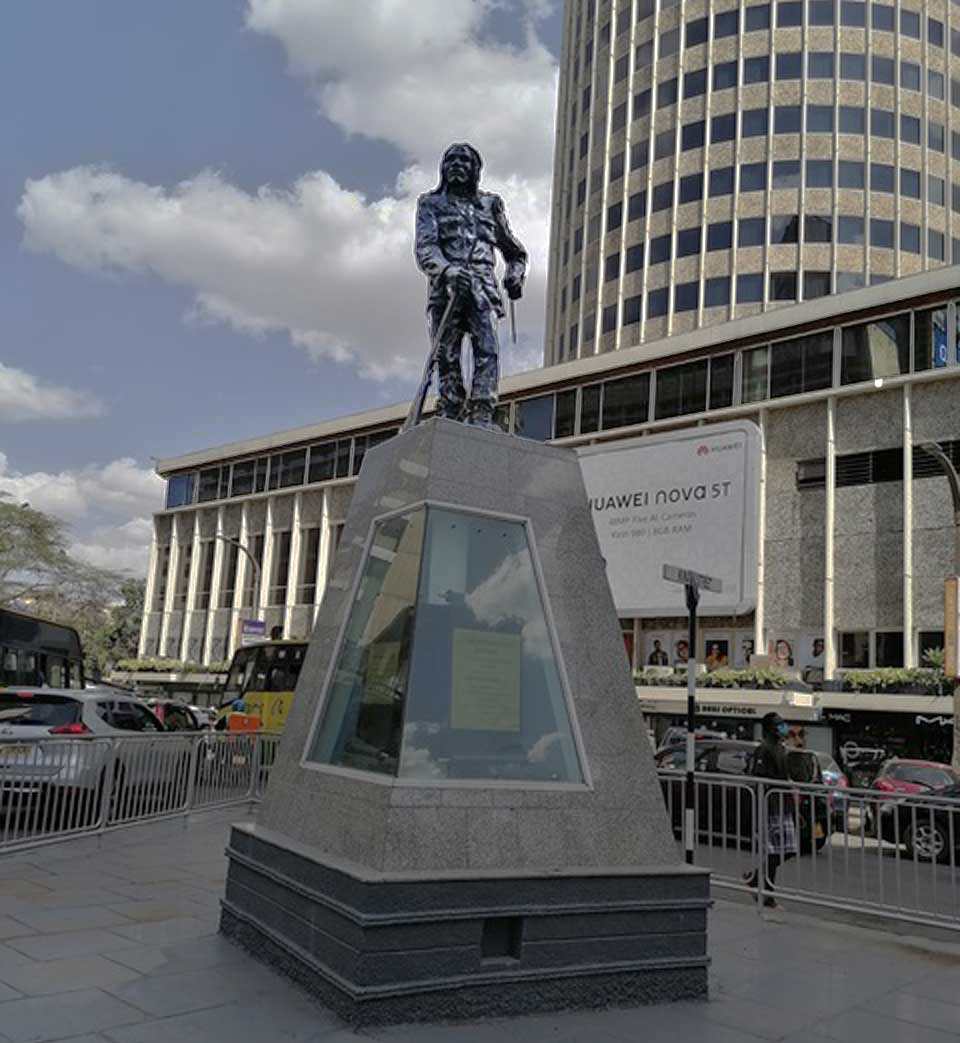 Left: James Butler, Jomo Kenyatta, City Square Nairobi,1969-73. Right: Kevin Oduor, Dedan Kimathi, Kimathi Street Nairobi, 2006-07

Choosing Jomo Kenyatta and Dedan Kimathi, I wrote a comment on some statues in Nairobi. The reviewer of the article correctly pointed out that I lacked clarity; were there two or only one public statue of Jomo Kenyatta? And, while at it, could I supply necessary information about the alleged second statue of Kenyatta. There are two statues of Jomo Kenyatta in Nairobi's city centre. One stands outside Parliament buildings. Made by an Englishman, out of bronze, it was unveiled in 1964 by the then vice president Jaramogi Oginga Odinga. Access to this statue is not easy; its immediate locale is considered sensitive for national security. Taking photographs of it requires permission from the government. So when I was denied entrance, to the precincts of the statue, I turned to the internet: there are only two photographs and both are copyrighted by The East Africa Standard newspaper and Getty Images respectively.
Hurdles abound in putting together information about this specific public work of art just as there are insurmountable obstacles in viewing it. The request from my reviewer will have to go unheeded, after spending the better part of a week trying, in vain, to view this statue.
The situ of the statue removes it from the gaze of the common public restricting its everyday viewership to members of parliament. I shall therefore focus on Kenyatta's 1973 statue and Kimathi's 2007 statue.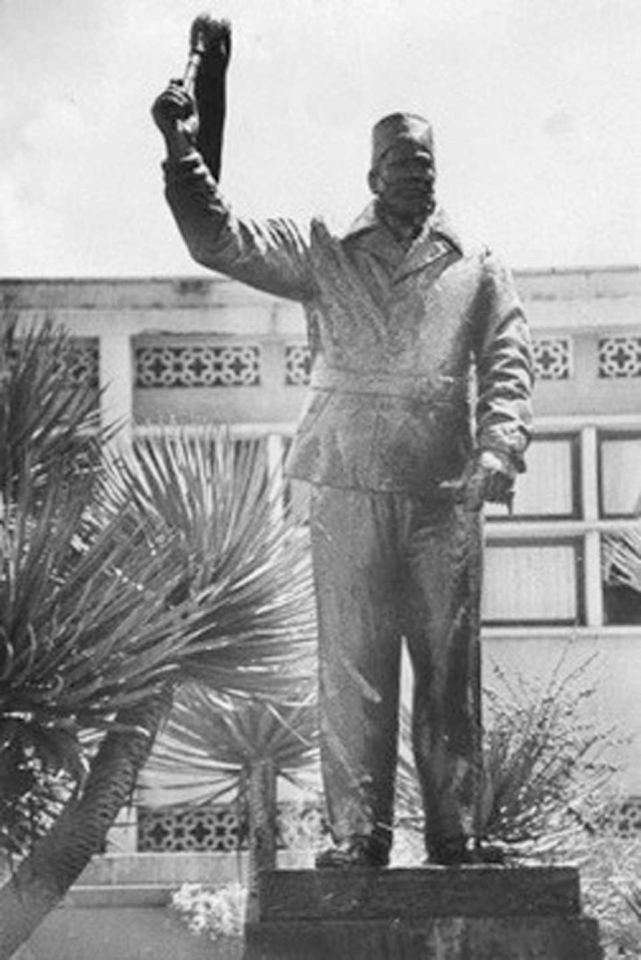 Figure 1. Jomo Kenyatta outside parliament, 1964 (East Africa Standard)