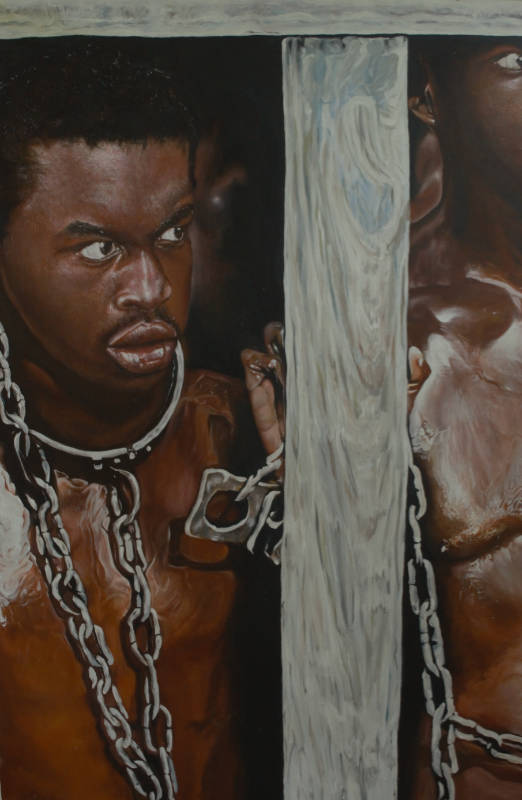 For the sake of colonialization, "GOLD COASTERS" (Ghanaians) were transported like packed sardines in a can to a white-washed land to toil for another man's success. We are still living in its effects, where so-called leaders of Africa cannot uphold their own country's independence but the battle for aids and loans.
Oh, African, be conscious of the behemoth from within and flee from being a puppet to foreign powers. My work tries to merge poem with painting, the past that colonized me and the present me demanding freedom from my painting. My paintings slave me but battle with brush and painting on canvas liberates me to be an artist, not a slave.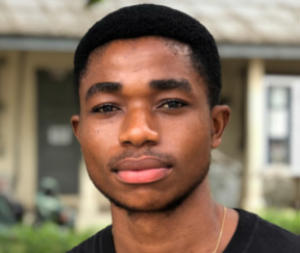 Daniel Adofo is my name. Born on November 11th 1999, I am a native of Abetifi Kwahu in the Eastern part of Ghana. I am the twin son of Mrs Janet Asuamah and Mr Peter Ofosu. I had my basic education in Abetifi District Assembly Basic School and Senior High level at Abetifi Presbyterian Senior High. I am an Art Education student at the University of Education, Winneba.