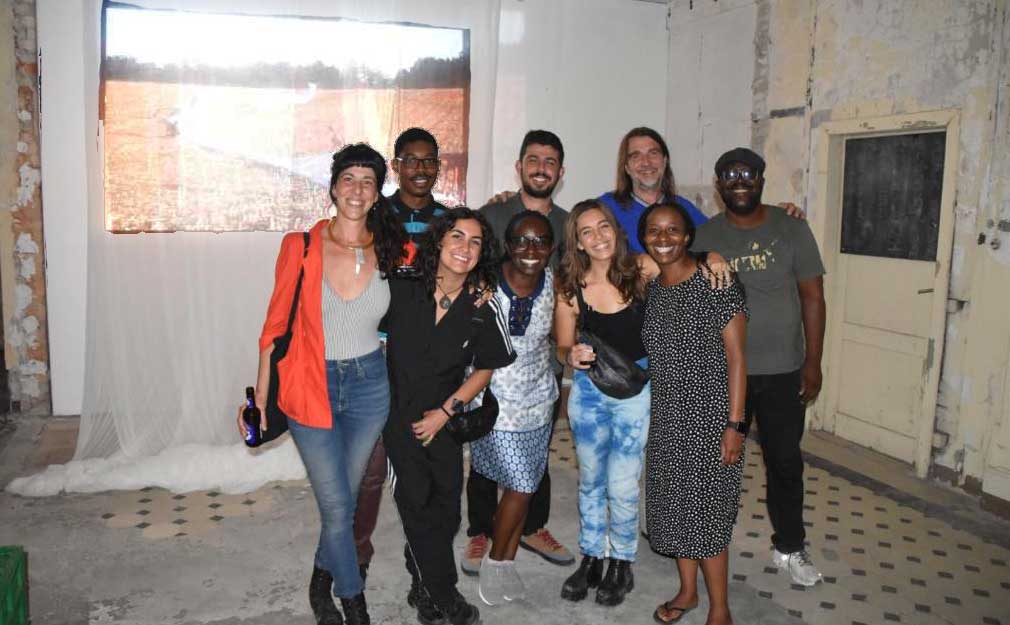 An Emerging Network of Young Artists
Through the encounter within the framework of EVC, young artists from Brazil, Cameroon, Germany, Ghana, Kenya and South Africa have come together for the first time in an exhibition project, water bodies (link to the concept, the documentation of the exhibition and a visual report about the opening). The experiences gained motivated the group to do more together, since the question of the exploitation of nature and humans in the age of the Anthropocene is burning on the nails of all. In this context, mining (real and metaphorical) plays a major role in all the countries and regions from which the group members comes.
The project planned aims to form an international network of young artists around the theme of 'Narratives of the Anthropocene' with a focus on 'Mining'. Through the joint collaboration, different artistic perspectives will become evident. This will lead to a joint exhibition project prepared during a residency in Brumadinho, Brazil in April/May 2023. The exhibition will be shown in Brazil and Germany.
EVC (letter of support) and KMGNE (letter of support) are happy to support this initiative.