Dear authors, contributors, supporters and friends of EVC,
Welcome to the first issue of the new EVC - Newsletter!

We would like to start the new year, for which we send you belated best wishes, with this very first issue. In the last few months our community has been growing. With this newsletter we want to keep all friends, colleagues and supporters up to date.
 
The newsletter will be sent out approximately once a month.
If you don't want to receive more emails, one click below is enough.

With our best wishes for 2021,
 

Rosa Pfluger and Ernst Wagner, on behalf of the EVC Team

---

December 18th, 2020: 4th Meeting of the Expert Panel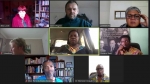 On December 18, Expert Panel members met for a final 2020 meeting - virtually. During this fruitful meeting, an excellent exhibition project in Cameroon was presented and the activities planned in 2021...
Read more
---
February 2021: Opening of the Virtual Exhibition at Museum Fünf Kontinente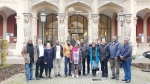 EVC's project partners from Winneba, Ghana, have commented on eight objects which are presented in the Museum Fünf Kontinente in Munich. A virtual exhibition has been created from these contributions,...
Read more
---
July 2021: Conference "Visual Culture and Memory" in Nuremberg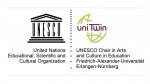 The German UNESCO Chair in Arts and Culture in Education holds a conference on the topic
"Visual Culture & Memory: Interpretational Practices in the Postcolonial Era: Transcultural Perspectives...
Read more
---

New Objects‍ on the Website
The Adinkra interpretations for the Sustainable Development Goals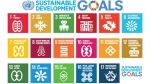 Since the 17 Sustainable Development Goals of the 2030 Agenda for Sustainable Development officially came into force on 1st January 2016, several efforts have been put in place to ensure its successful promulgation and realization. Governments are making various efforts to factor these essential goals...
Read more
---
Red Ghanaian Soil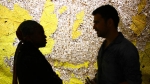 The opening of the Ghana Pavilion is a sensation. Ghana is celebrating what only a few countries on the African continent have managed to do so far: to position themselves with their own National Pavilion on one of the main venues of the Biennale. Nevertheless, it becomes clear that the participation...
Read more
---
Muslim Cupolas on a Christian Church in Germany?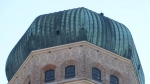 Some buildings are more than just structures of wood or stone, constructed to shelter people from the weather.  They serve as landmarks, points of orientation or symbols of recognition for a city or even an entire country. But even further, architecture can recall local history as well...
Read more
---
New Features‍ on the Website

Exhibitions‍
Paul-Henri Souvenir Assako Assako has started a series of exhibitions, related to the project EVC, in Douala in November 2020. This was a wonderful inspiration for us to implement a new exhibition tool for our website. You can already get a first impression here:

---
COLLECTIVE MEMORY - NATIONAL MEMORY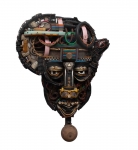 Exhbition curated by Paul-Henri Souvenir ASSAKO ASSAKO
What is the meaning of the nation for today's society and how is it lived out? What are its landmarks, its elements of the collective memory that determine its meaning? What are the challenges...
Read more
---

LAB‍
With the increasing number of objects in our "depot", this depot becomes more complex. So it's time to use the objects to create thematic series on certain topics. Bea Lundt has started a first attempt on the topic of "Gender" from a European perspective.
---
---
Exploring Visual Cultures is collaborative project of the Academy of Fine Arts in Munich with universities, artists and museums around the world, funded by Engagement Global in the context of implementing the objectives of the Global Learning Framework, and the Bavarian State Ministry of Education and Cultural Affairs.