The State Institute for School Quality and Educational Research (ISB) makes the results of educational research and evaluations of classroom experience available to schools in the state of Bavaria, Germany. The institute supports and advises the Bavarian State Ministry of Education and Cultural Affairs in the continuing development of the Bavarian educational system. LINK Werner Bloss is responsible for the project at the ISB. LINK
A working group of art teachers has been collaborating for three years at the ISB. The following colleagues belong to it: Werner Bloß, Miriam El Refaeih, Katharina Knaus, Bärbel Lutz-Sterzenbach, Tim Proetel, Annette Schemmel, Franziska Seitz, Ernst Wagner.
Contributions to this website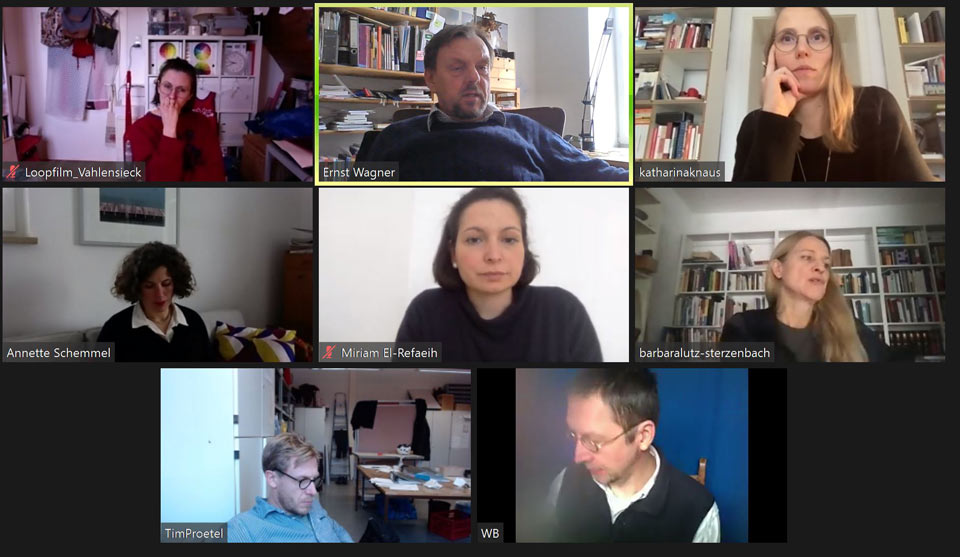 The task of the working group is to develop a handout for teachers on the topic of "Global Learning in Art Lessons". First drafts are available (as of May 2021). The publication of the handout is planned for summer 2022. The daily newspaper "Süddeutsche Zeitung" reported about the working group in July 2020 (in German only).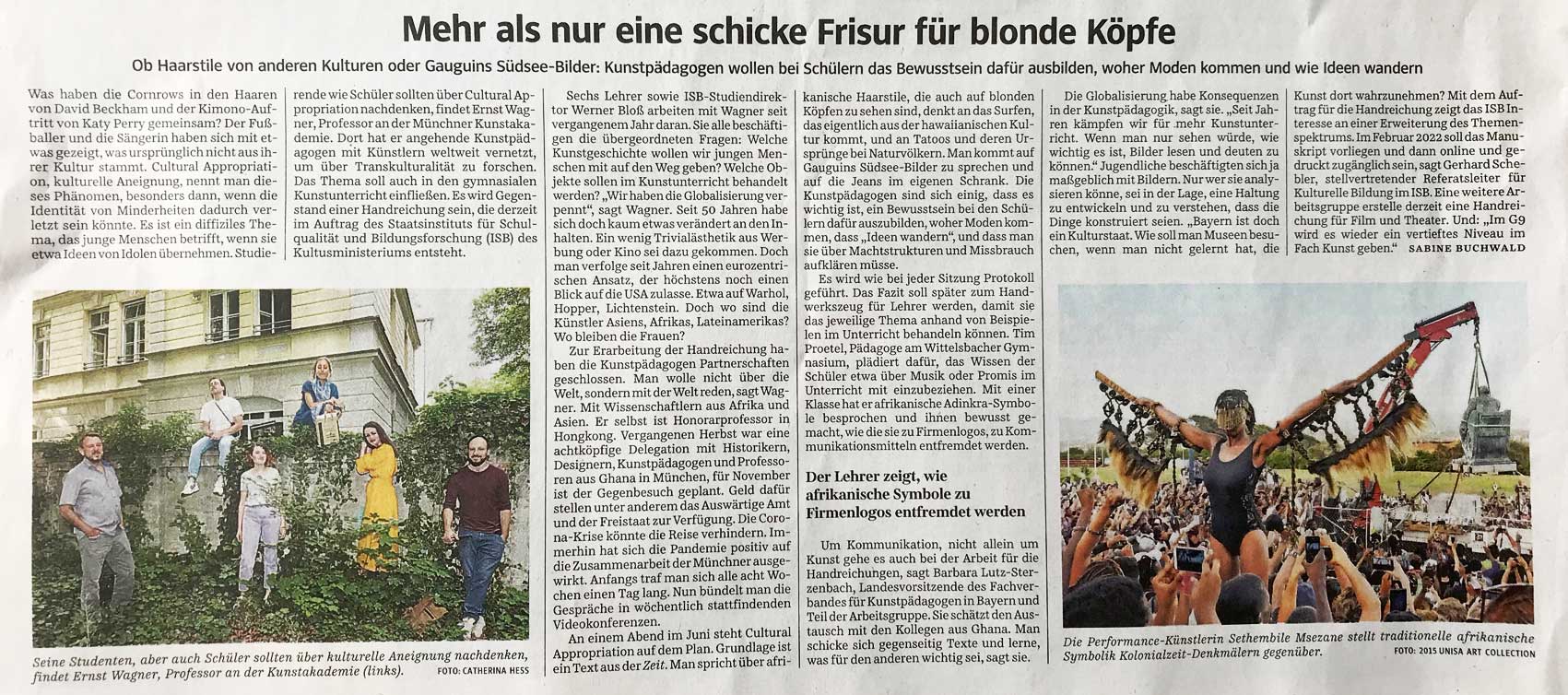 Sueddeutsche Zeitung, 2020, July 22