Dear readers, supporters, contributors and friends of EVC,
We trust this newsletter finds you well.
EVC is going to enter an new phase in the course of the coming year. We will keep you informed on a regular basis through this newsletter. In the meantime enjoy reading the latest news.
With our best wishes,
Ernst and Rosa
on behalf of the EVC team
---
April - July 2021: EVC Munich cooperates with Game Developers from the Augsburg University of Applied Sciences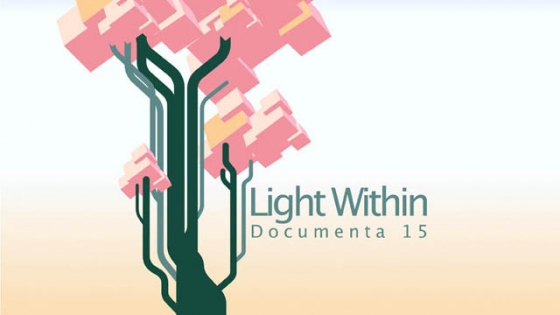 Light Within – Visualizing Complex Interdependencies by Growing Visual Artefacts. A Serious Game for documenta fifteen Education
Manage an energy network to feed procedural sculptures and help them to grow and light up. React to contrary interests in order to create a virtual...
Read more
---
---
May 24-26, 2021: Online Symposium in Seoul on the occation of UNESCO's International Arts Education Week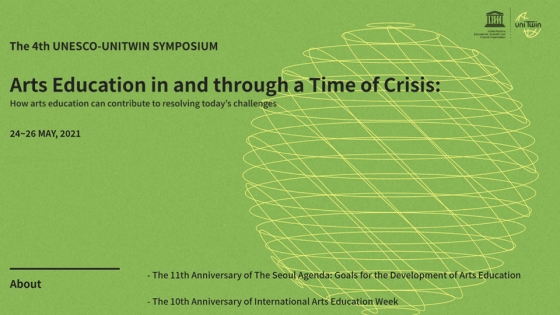 ARTS EDUCATION IN AND THROUGH A TIME OF CRISIS
How arts education can contribute to resolving today's challenges
Today's world faces unprecedented crises: climate change, COVID-19, social diversity and equity issues no matter where we are. As research in arts education has demonstrated the social value, impact and role of arts education in various ways, we would like to gather artists and scholars to discuss how principles and practices of arts education can contribute profoundly to...
Read more
---
June15th, 2021: Back to the Future: Call for Papers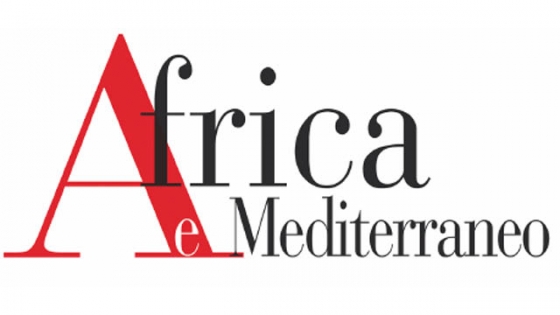 Contemporary art and creative clothing practices in Africa and the Diaspora
Africa e Mediterraneo Dossier n. 95/2021, edited by Paul-Henri S. Assako Assako, Ivan Bargna, Giovanna Parodi da Passano, Gabi Scardi
Artists who work on the material and symbolic transformations of the body that arise from clothing practices can offer an important glimpse into the transformations taking place in Africa and the Diaspora. Clothing through the interplay of compositions and decompositions, combinations and contrasts, the new and the old, allows you to prefigure...
Read more
---
New Objects‍ on the Website
---
Conflicting Tensions in Decolonising Proscribed Afrocentric Hair Beauty Culture Standards in Ghanaian Senior High Schools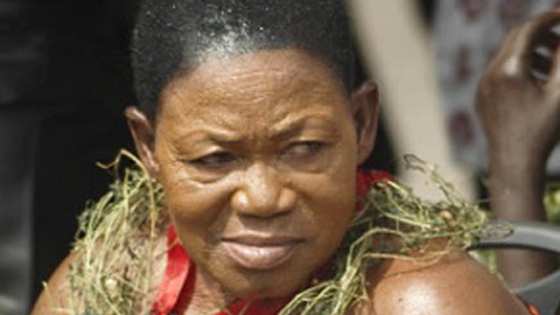 Africans have suffered stigmatisation and discrimination at the hands of the colonialists. The hair of the Black African has been negatively labelled as reclusive, elusive and shrinking kinks by the colonialists. This mentality of the colonialists equally manifested in Ghanaian colonial schools established by the early missionaries and the colonialists' governments. They bastardised and proscribed some Afrocentric hairstyles and beauty culture practices in schools in the name of good grooming and hygiene. This negative remnant of mental enslavement and the colonial legacy of anti-Afrocentric...
Read more
---
Historical and Sociocultural Relevance of Royal 'Ahenema' Sandals in Asante Culture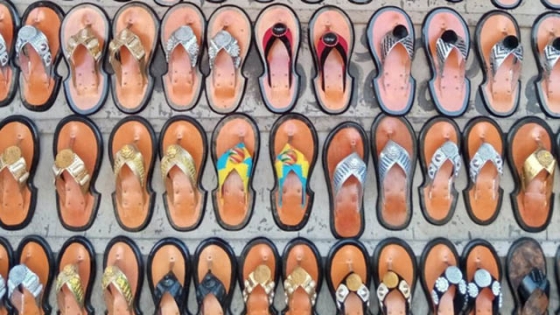 The study traces the historical origin of ahenema and investigates its socio-cultural relevance in Asante chieftaincy cultural milieu. The study found ahenema as a culturally essential fashion object, whose origin dates back to the eighteenth century, during the reign of the fourth Asante king, Otumfuo Osei Kwadwo Okoawia who ruled from 1764 to 1777; and the queenship of Nana Konadu Yiadom I (whose tenure began in 1768 – 1809). As an essential cultural footwear accessory with densely-layered symbolisms, ahenema became regalia for the chiefdom, a tradition which has remained unchanged;...
Read more
---
New Features‍ on the Website
---
We are currently working on a collaborative collection of links that might be interesting for our readers. These will be based on suggestions from our readers. We invite you to join our efforts and create a community sharing knowledge! In order to contribute, please contact info@explore-vc.org.‍
---
Decolonising and Diversifying the Art Curriculum
by Dianne Minnicucci
The resurgence of the Black Lives Matter movement has motivated schools, colleges and universities to examine the cultural diversity of their curricula and move towards the decolonisation of subjects. Dianne Minicucci, subject leader for photography and a teacher of art at Thomas Tallis school in London, asks how teachers of art, design, craft and photography can begin to diversify, decolonise and 'make the invisible visible'.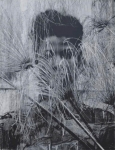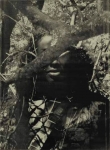 Zohra Opoku: Cyperus Papyrus, 2015
Screen print...
Read more
---
Exploring Visual Cultures is collaborative project of the Academy of Fine Arts in Munich with universities, artists and museums around the world, funded by Engagement Global in the context of implementing the objectives of the Global Learning Framework, and the Bavarian State Ministry of Education and Cultural Affairs.